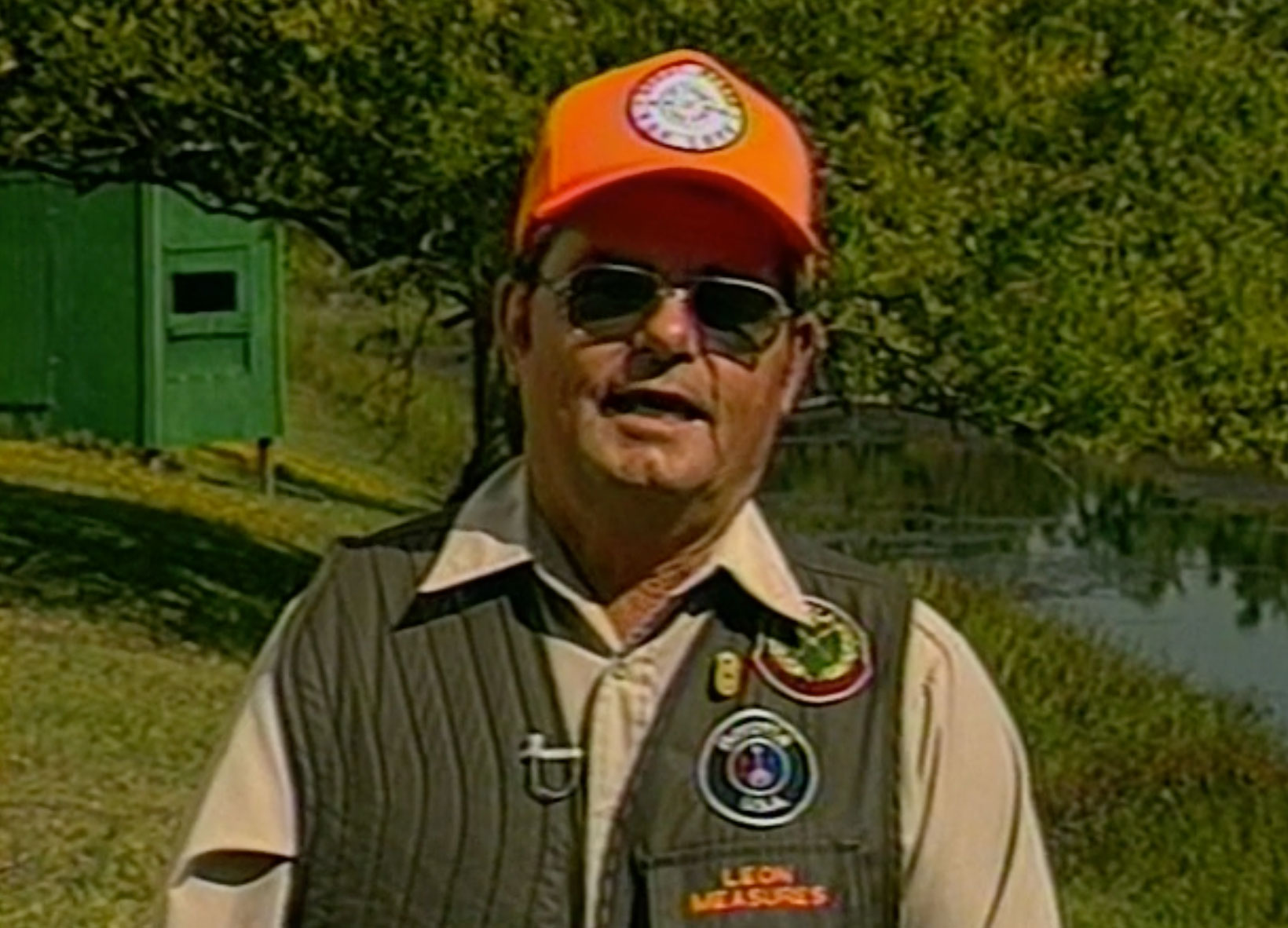 Purchasing this allows you to login to our web site and stream the video directly from our web page. You will not be able to download the video.
To purchase the streaming video, just click the Add To Cart button below, then Proceed To Checkout. You'll then Register a new account to create a password. You'll then be able to login to the site with your email address and password to watch the video.
---
Produced for new shooters who have never held a gun, and soon discovered by bird hunters and clay target shooters.
Shoot Where You Look enables a new shooter to master the basics of expert shooting without leaving home or firing a shot. The Master Class shooter is able to maintain a degree of expertise, or add a target to a score card, by practicing at home or in the office.
Shoot Where You Look was written be the man who lived the experience. Leon Measures has been shooting for more than 70 years and teaching for more than 60 years. This program was developed to share some of what he has learned with today's shooters and to leave the Shoot Where You Look system to future generations.